"A SUPER STORE TO SATISFY YOUR ALL NEEDS"
SRIKUMARAN - HIGH TRUST , LOW PRICE
WE DONT SELL, WE INSPIRE..
SRIKUMARAN - HIGH TRUST , LOW PRICE
Sri Kumaran Super Store is a renowned brand serving in Pollachi city for the past 27 years. Founder & MD Mr. Muthukumar Mahalingam has put his heart and soul to develop Srikumaran Super Store from a normal grocery shop to this level. Earlier it was called Mani Maligai and rebranded into Srikumaran Super Store with ISO Certification.
If you really want to enjoy the product, price and customer service together, Sri Kumaran Superstore is the right place. The Head office is located in the beautiful city of Pollachi.
Visiting and buying things from a retail store became an experience in this decade. Previously there were shops that had cash and delivery counter in the front and you can order the product and they will bring it to you. We cannot see or choose the product. Now, this culture is changed. After supermarkets emerged in the country after globalization, Modern Trade became popular.
We at Sri Kumaran Superstores started as traditional trade and upgraded to modern trade. So we know and can understand every customer's needs. We are serving from Pollachi and Kinathukkadavu with a vision of global expansion.
We have three different styles of reaching goods to the customer.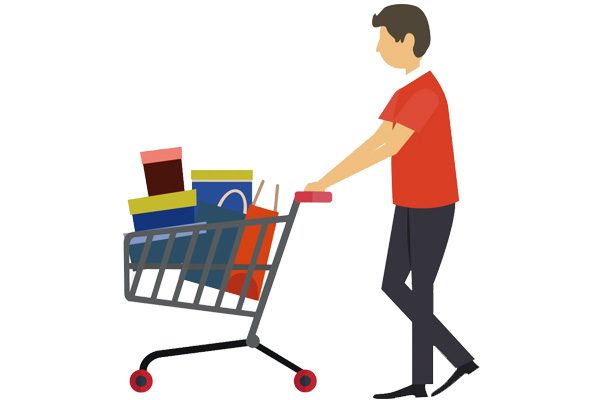 Customers can walk-in and pick up their items.
Professional, Free Door Delivery system. We have customers over a 70KM radius around Pollachi.
A customer can come and give their requirement list and can go for other works in the city and back, their items will be packed & ready
We have been recognized by the customers on day to day basis. Above this, we received some great honours too.
I am buying products from Srikumaran for the past 17 years. Their service, quality are improving every time and they reached a good level by winning our hearts.
It is my favourite store to buy anything and everything for my home.
Every time I visit Srikumaran Super Store, They surprise me with new products and less price.